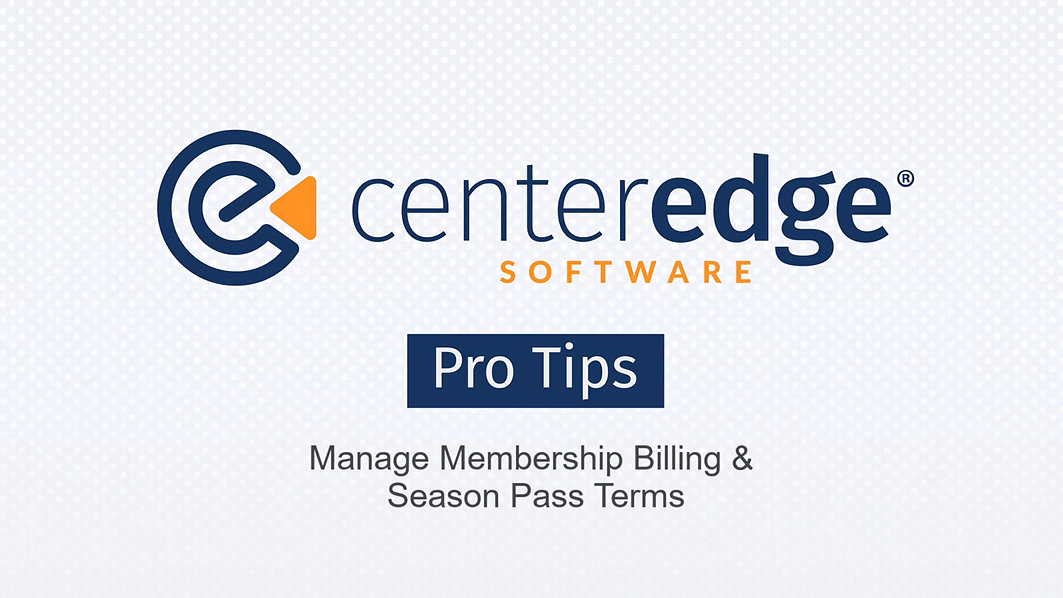 Learn how to manage your membership program billing and season pass terms in today's CenterEdge Pro Tip.
As our industry is experiencing shortened hours and closures, you might be wondering what to do about your membership programs and how to make sure season pass holders will get the most from your passes.
Today's CenterEdge Pro Tip provides insights into two scenarios with tips to help you implement billing changes for memberships or change the expiration date of passes and season passes so that you can continue to support your guests and your business.
More detailed instructions can be found in the resource links below. Don't hesitate to reach out to CenterEdge support for any help.