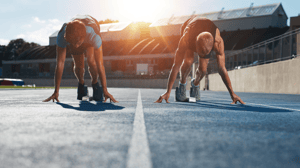 Today's blog was written by CenterEdge Trainer, Alex Buenrostro, with input from two FEC industry veterans from our training team, Andy Rye and Matthew Mayer.
There has been a recent influx of onboarding new FEC and amusement team members and that includes a lot of new supervisors and managers. We've been getting a lot of questions about onboarding new managers and the skills they need to be able to run effective shifts and oversee operations. So we put together this getting started guide to help new managers build a strong foundation. And as always, we're here to help.
Step 1: Get acquainted with Point of Sale (POS).
Learn how to use the Point of Sale: sell a capacity ticket, apply discounts, process different tender types, swipe game cards, complete a transaction, issue refunds, and many many more actions. Make sure that you know how to perform all of the point of sale operations that a frontline team member will perform on a daily basis.
Resource: Cashier Training Guide
Once you're familiar with all of the daily actions, you can move on to learning how to set up, edit, and maintain all of the items, discounts, and transactions your team members will need.
Step 2: Understand Cash Control.
When using the POS, you'll quickly become familiar with the Cash-In and Cash-Out requirement in order to add a till or close out a till. This will be a daily function, and may be your first introduction to reports in the system. This is where gratuity is also processed for your team members.
Resources:
Step 3: Learn how to conduct audits and control inventory.
When taking the helm at a new location, the first order of business may be to complete an inventory audit. If your site has been utilizing our inventory control module, this step should be a breeze as you can process automated updates and/or manual audits.
If you are starting from scratch, it's highly recommended that you contact our CenterEdge Training team so we can help you set up stockrooms, quantity on hand (QOH), cost of goods (COG), vendors, units of measure, and purchase orders.
Resources:
Step 4: Dig in to CenterEdge Reports.
CenterEdge's comprehensive reporting module provides you with over 300 specialized reports. With Reports, you can search with different filters, compare data, create unique ad hoc reports, and set up notifications so you never miss a detail! This module, and our CenterEdge Business Intelligence will provide you with data needed to make informed business decisions.
Resources:
Step 5: Introduction to eCommerce (web store).
In addition to all of the functions available in the software suite, you'll most likely need to familiarize yourself with your integrated Advantage Webstore. Your web store will require periodic maintenance and updates based on seasonal offerings (holiday items) or operational changes (e.g., skating rink closed for repairs). These too are managed and processed through Manager Console.
Resources:
This getting started guide will be a good place to begin, but you don't have to go it alone. We currently offer four sessions twice a month for new managers. Find out when the next session is available:
If you would like to schedule a one-on-one training session with a CenterEdge trainer, schedule your session HERE.
About Alex
Alex Buenrostro has been with CenterEdge Software since early 2020. She has a diverse background in software implementation.
Alex uses her expertise to develop processes, training modules, and implementation plans to onboard new CenterEdge clients so they have the right tools to begin using their systems effectively from the start.