The right tools can help you gain valuable insight into sales, trends and scheduling best practices for your family entertainment center or adventure park, but you can't look at everything all the time. Here are our top picks.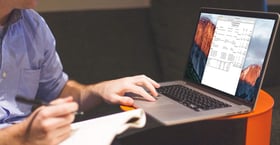 Managing your business is a full-time job, but managing the information about your business shouldn't be. While many businesses have access to a plethora of data, it's impossible to keep track of everything or be everywhere at once. Here's a quick look at some of the most valuable reports that leading FECs and adventure facility owners say they couldn't live without.
---

1. End-of-Day Balance
This is your picture of the day and it can be a cornerstone of your accounting with its general ledger categorization. You'll be able to see how much you sold, how it was distributed according to your GL codes and the payment forms you took in. Often you can even have this (or any) report automatically emailed directly to you so you don't even have to think about it.
2. Best Sellers by Category
Keep up with what's hot and what's not. This report will help you plan packages, specials, pricing and adjustments to your offerings. For example, your three most popular attractions, your bestselling center swag and your top adult party platters might make for an enticing Fan Favorite premium party package.


---
---

3. Sales Comparison to Date
At the end of the day, sales matter. How are you doing week over week, month over month, or year over year? This report compares sales over a specified period. It's a great tool to understand overall current health as well as growth trends over a period of time. Use this information to make new sales targets for your team to work towards so that you can be intentional about where to focus your sales efforts.
4. Hourly Sales
Yes, this report shows you how you're doing in sales, but beyond that it's a great tool to use when planning labor needs. You can use it to view specific divisions or look at your facility in its entirety.
For example, you can use this report to review your sales trends over a three to four-week period so you can make the next week's schedule with your busiest times in mind. Let's say you open at 10 a.m. and you have a team of openers scheduled to come in at 9:30. When you review your Hourly Sales Report for the last three weeks, you notice that during an average week, you really don't see a spike in sales until 11:30. Armed with that knowledge, you can change the week's schedule accordingly and reduce unnecessary labor costs.
During the day, your shift managers can use the report during their shift to make sure sales are in line with labor percentage projections and can adjust staff schedules if the day starts to trend up or down. In addition to knowing when to call people in or send people home, it will also help you manage breaks and lunches based on your business' unique needs.
These are just a few valuable reports, but as they say, "knowledge is power." Which do you consider the most powerful reports for running your business? Share them with us in the comments or connect with us on Twitter.