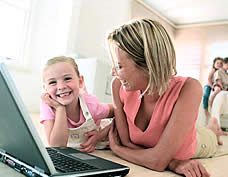 Shopping for any software to manage your business can be stressful but choosing online party booking software can be especially difficult. Your customer is the one using this software, so if you have a problem, it isn't just frustrating, it looks unprofessional. So how can you avoid problems and find the perfect solution for your business? Here are 5 questions to ask when you talk to software companies about online party booking software.
1. Does it prevent overbooking?
On an early episode of Seinfeld, Jerry got to a rental car agency at an airport late one night. He had reserved a car but they did not have a car for him to take. "See you know how to take the reservation," he joked, "you just don't know how to hold the reservation. And that's really the most important part of the reservation: the holding."
The last thing that you want is for a birthday child's mom to show up, only to find out that you are overbooked and don't have space for her child's party. Make sure that any online party booking software that you look at has a flexible scheduling system built-in to reliably prevent overbooking.
2. Is it integrated with my local party booking software?
Once you start booking parties online, you will probably still be booking parties in person and over the phone. If you have party booking software that you use for booking parties locally and a separate system for booking parties online, how will the schedules stay in sync? Will the online system know that the time you booked over the phone is no longer available?
In addition to keeping the schedules in sync, you will also have to consider where you track your parties' information. Depending on how you run your business, some software packages might force you to retype all the information into your local system. The best online party booking software is fully integrated so that the online system and your local system share the same information so that everything stays automatically up to date.
3. Is it integrated with my sales reports?
When you look at a sales report, you want it to be definitive. If you have separate online party booking software and point of sale software they might have separate sales reports. Not only could this be a headache for your accountant, it can be confusing for you. And it doesn't just stop with sales reports. Customer reports, sales vs. labor analyses, weekend party schedules and many other reports might all be more difficult if your online party booking software and point of sale software aren't fully integrated.
4. Can it (securely) accept and track deposits?
You require deposits for parties booked over the phone and in person, but should you for parties booked online? Absolutely! If anything, someone that books a party online is more likely to be a no-show if you don't require deposits. But when accepting payments online, you also need to consider security. So verify that any online party booking software that you consider has a secure method of accepting deposits online.
5. Is it easy for customers to use?
One day recently, we were looking at the online ticketing system for a local zoo. After several minutes, we hadn't figured out how to buy tickets. Now, we're not geniuses by any means, but we are tech guys. If we can't figure out how to buy tickets on your website then there must be a problem. Since your customers will be the ones using the online party booking software, it should be intuitive and easy to use. When booking a party, the next step needs to be obvious--you shouldn't have to spend time searching for buttons. Take a few minutes to try out the website and see how easy it is to use.
Choosing online party booking software doesn't need to be stressful. Remember that the goal of the software is to provide your customers with a great experience and to make your business a success. If you'd like to see a video about our online party booking software, follow the link below.
Or, to schedule an online demo to see our online party booking software in action, call (336) 598-5934 or follow the link below.