In my previous blog, where I highlighted our new ROI Calculator, I identified 4 areas that a complete FEC POS could assist with in increasing your bottom line. Of the 4, I'm going to discuss loss prevention in this blog.
Loss prevention typically falls under 3 categori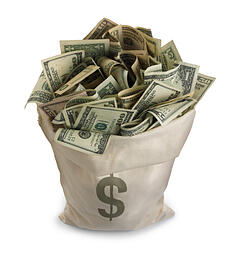 es, 1. employee (cashier) controls, 2. inventory management, and 3. facility security. For the purpose of this blog, I'm also going to add PCI compliancy to loss prevention as it can amounts to thousands of dollars lost in fines.
Employee Theft: In a July 2011 CBS News article, it is stated that a "typical organization loses 5% of its annual revenue to employee fraud" and that the Department of Justice identifies that "nearly one-third of all employees commit some degree of employee theft." In other words, if you don't think you have employee theft, you probably have multiple "silent partners". If you have already identified and are aware of employee theft in your company, then you also know you can never have too many tools to help prevent, contain, or identify the theft.
At the very least, your Point of Sale should act as a deterrent for your employees. The cashiers should know that you are tracking the tills, and you know exactly how much cash, credit, coupons, etc they should have collected. Your POS should also be able to control what can be sold, and for how much with cashier security control and day/time pricing; while giving you the tools to monitor anomolies in your margins.
Inventory Management: In 2008, the University of Florida conducted a National Retail Security Survey and determined that 1.52% revenue was lost due to inventory shrinkage. Of this total, 44% was due to employee theft, 35% due to shoplifting, 15% due to administrative error and 6% to vendor fraud. By putting into place inventory procedures and using the inventory control software, most of this loss is controllable.
Facility Security: For years facilities have used security cameras to help deter employee theft and shop lifting. However based on the numbers above, cameras alone certainly haven't solved the problem. We have taken a step forward to help not only deter, but also monitor, catch and document employee theft with video. With our interface to DTT's security surveillance system, we can now watch the receipt text on the camera while the transaction is taking place. We can also search and recall based on receipt number, or search criteria such as "x number of voids on xx/xx/xxxx".
PCI Compliance: As Brant wrote in his blog, "Credit Card Security, Your Point of Sale and You", PCI compliance is more important than ever for any company that accept credit cards. The fines that can be imposed if your company is compromised and credit card numbers are stolen can be severe. I HIGHLY recommend reading up on, or contacting a Credit Card Security expert to get information on how to ensure you location is PCI compliant.
A pretty major part of being PCI compliant is ensuring your POS software is PA-DSS compliant, which stands for Payment Application Data Security Standard. CenterEdge is PA-DSS compliant, is your current Point of Sale?
I could probably write a separate blog on each of the categories individually, so if you want to learn more, please click below and schedule a demo today!