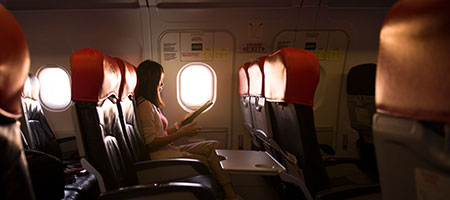 Lessons learned while traveling about behaviors that result in intense levels of productivity.
I get so productive on planes. I used to think it was because when traveling, you must creatively think about the most effective ways to complete tasks when you're out of your normal atmosphere. It's partly that. Eventually, however, I realized that it had less to do with my location and everything to do with my intention.
I compared my travel days to my office days to see what was different. It turns out there were three key behaviors that were dramatically different while traveling than while I was at the office. Here are the lessons I learned while traveling that I now try to apply to my everyday work.