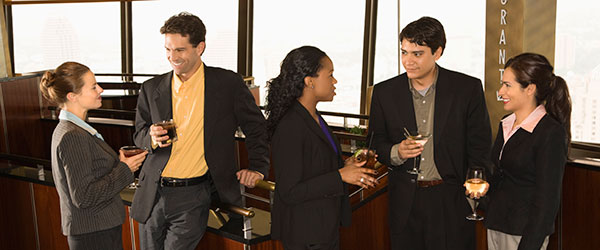 I was recently invited to attend a local chamber networking event with a salesperson friend who just started in a new role. I think I make a pretty great wingman, so I agreed to go along.
Networking events can be a terrific way for you to market your facility, your group events program and your brand in general. There are few other places where you can meet 20 potential leads in a short amount of time. But like anything else, your results at a networking event are only as good as the effort you put into it.
My friend and I arrived at the event and put on our nametags, and then I spent the next hour observing networking techniques of the sales folks in attendance. Based on these observations, I came up with a list of things to do – and not do – at your next networking event.